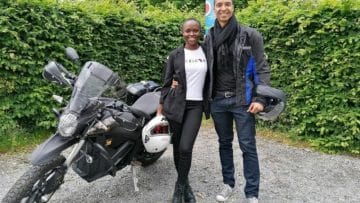 Thomas Jakel and Dulcie Mativo drove through 20 countries for six months, conducted around 100 interviews and covered almost 15,000...
After the split between KTM and Johann Zarco, it looked as if the French MotoGP rider would leave the MotoGP. For Avintia he did not...
Although Karel Abraham still drove the two-day test for the Real Avintia Ducati team, now he has to vacate his place for Johann Zarc...
As reported, KTM and Johann Zarco parted in MotoGP. The Frenchman was exempt from the contract. Now one seem to see him sooner than...
Zero continues to expand its offering with the 2020 models. In addition to the new colors for the models, the adventure motorcycle D...