With "4Ever Multistrada" Ducati now offers a 4-year and unlimited mileage guarantee for all Multistradas of the 2020 mod...
The Road 5 GT, the successor to the Pilot Road 4 GT, was specially developed for use on heavy machinery with high payloads. Among ot...
In France in Villeneuve-le-Roi, a city near the Paris airport, is soon testing a so-called Noise Radar or noise protection camera. T...
According to media reports, Carlin Dunne died in the mountain race Pikes Peak after an accident. He was on his way to a record time...
Because of bad weather, the first qualifying had to be postponed to Sunday. However, the conditions were not optimal, it seemed the...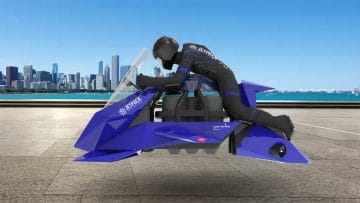 The second manufacturer is already working on the Flying Motorcycle Flying motorcycles with turbine drive in preparation If you had...