It's no longer a secret: Triumph is working on a brand new motocross project that has so far successfully avoided the usual information leaks.  The revelations have been carefully managed, with development tests conducted mainly in the American desert, away from prying eyes and camera lenses.  But now there is finally something concrete to report.
Triumph and the motocross premiere
Contrary to what was predicted on social media, the motorcycle chassis will apparently not be a modified KTM SX-F replica.  Despite using the same material – aluminum – the design of the frame is not a clone of well-known models such as the Honda CRF, Kawasaki KX or Yamaha YZ. 
It is a spine frame, where the engine is embedded.  The section behind the steering head is particularly interesting.  Modern motocross bikes usually have two upper frame stays that converge just behind the steering head.  Triumph, on the other hand, relies on a large casting that is attached to the steering head and then supports the upper frame members much further back, almost level with the front edge of the seat.
The process behind the product
The development crew behind Triumph's motocross project emphasized that they had complete freedom in developing the chassis.  They opted for an aluminum chassis that meets a wide range of requirements.  It offers enough flexibility to go easy on the rider, while providing enough stiffness and control for high-speed riding on supercross tracks.  And by the way, it looks good, too.
Triumph's ambitions go beyond design: the frames are to be entirely hand-welded in series production, without the use of welding robots, underscoring the care and precision that goes into making each bike.
Triumph is very serious
With Vincent Bereni at the helm of the team, Triumph plans to compete in the MX2 class of the FIM Motocross World Championship with an all-new 250cc 4-stroke motocross bike starting in 2024.  This will be followed the following year by a 450cc machine that will compete in the MXGP class.  Both motorcycles will be manufactured entirely in-house.  The aim is to work our way into the top field.
We expect more details in the coming weeks, as motocross and supercross legend Carmichael hinted that there will be more information soon – perhaps even with him in the saddle of the new machine.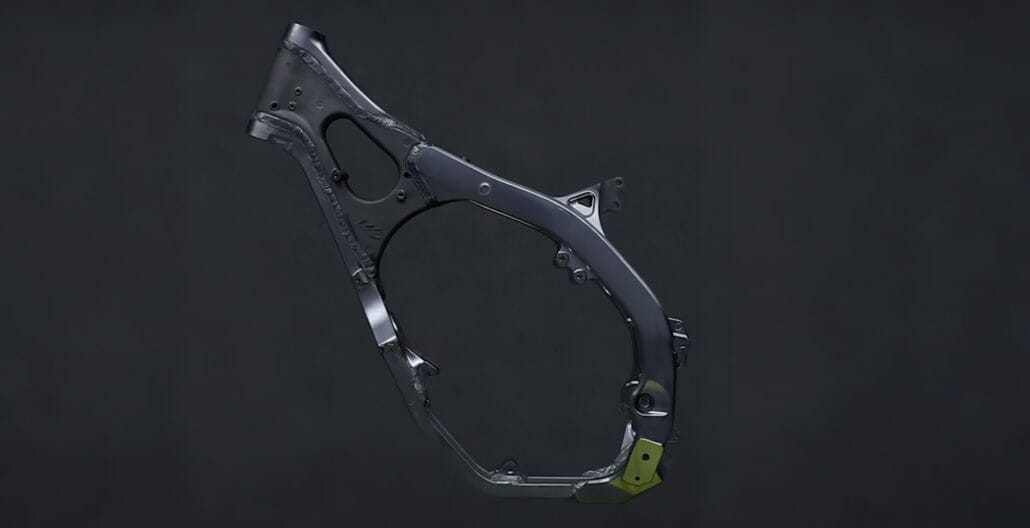 Bestseller Nr. 1
Sale
Bestseller Nr. 2
Bestseller Nr. 3
Letzte Aktualisierung am 2023-08-29 / *Affiliate Links / Bilder von der Amazon Product Advertising API