QJ Motor has unveiled the 600RR mid-range sportster to compete against the CBR500RR or CFMoto 450SR.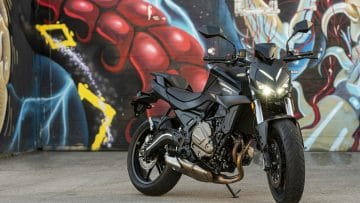 Motorcycles from Chinese motorcycle manufacturer QJ Motor are now coming to the European market. Starting in June, the manufacturer,...
QJ Motor will apparently soon introduce two motorcycles powered by a 693cc twin-cylinder, which will also be released on the Europea...
The QJMotor 600RR has been seen in a revised form. More sportiness is to be achieved, thanks to a new fairing with winglets installe...
At the 2021 Beijing Motor Show, Quianjiang Motors showed its QJ7000D electric sports bike for the first time. Now patent application...
Chinese motorcycle manufacturer QJMotor has unveiled the naked streetfighter Chase 700 at the Beijing Motor Show. It will go on sale...
QJMotor has released images of the SRK 600 for the Asian market, but information is currently being withheld. On the European market...
Benelli is currently working to better position itself for the global market. A new TNT 600 could be coming to the market soon.
Rumors of an upcoming 300cc Harley Davidson for the Asian market have been around for a while. Now QJ Motor has submitted the type a...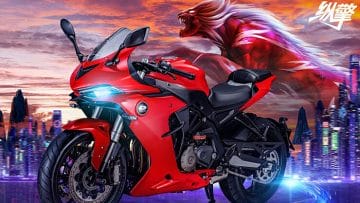 QJMotor was founded only recently and has already been able to present a number of models that are in production. The company serves...
A Chinese type-approval document shows that Benelli is working on a new model.