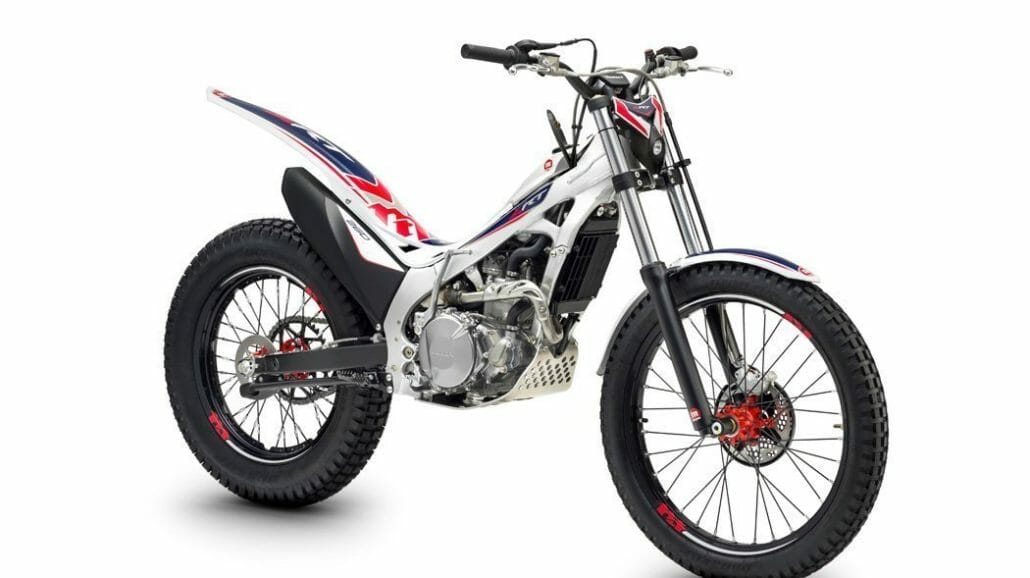 Eine leichte Überarbeitung gibt es für die Montesa Cota 4RT260 und Race Replica. Zu kaufen gibt es sie ab September 2016. 
Auffällig ist in erster Linie die neue Farbgebung. Statt rot wird jetzt weiß die bevorzugte Farbe sein. Um sie leichter starten zu können wird ein verlängerter Kickstarter verbaut was einen längeren Hebelweg und damit weniger Kraftaufwendung bedeutet.
Eine neue Benzinpumpe kommt zum Einsatz und die Kraftentfaltung des Motors wird optimiert. Am meisten spürbar soll die Kurbelgehäuse-Entlüftung sein. Dadurch soll die Motorbremswirkung bei geschlossenem Gas weiter reduziert werden.
Bei der Race Replica werden Premium-Federelemente von Showa verbaut, die auch in der Trial-WM-Szene als Referenz gelten. Außerdem bekommt sie einen Lenkerschalter mit dem das Mapping gewechselt werden kann für besonders niedrige Gripverhältnisse.
Diese Funktion kann aber auch für die normalen Modelle durch Original Zubehör ergänzt werden.
Motorradhelm Predator X1 Black Base with Led Lamp made by XFF Fiber Factory (extra large)*
Nicht karzinogene Materialien in Herstellungsverfahren dieser Helm verwendet. This is an PREDATOR integral high-quality manufactured helmet for Bikers with Led Lamp implemented. The main advantages of this PREDATOR Helmet Is the high-quality processing of individual parts with new design and ECE R - 220 EU safety standards.
Shell is produced under the supervision of a specialized manufacturer of ultralight aircraft Dynamic WT9 and is certified by ISO 9001. Mass angefertigt; Shell made of the multiply fibre composite. Fully removable and washable anti-allergenic inner linings. Easy disconnecting visor. Closable vents and chin protector. Sophisticated 3 air vents system. Surface painted with increased resistance to UV and scratch. Fast Lock. Wide peripheral vision.
Integral part of the chin is equipped with lockable vents and the inner area is lined with rugged comfortable anti-allergenic lining. With an unique and functional design, quality processing and high safety standards, The PREDATOR X1 Black Base is a very popular accessories for Bikers. Each PREDATOR Helmet is manufactured to order in our designer workshop.
Letzte Aktualisierung am 24.10.2018 / *Affiliate Links / Bilder von der Amazon Product Advertising API