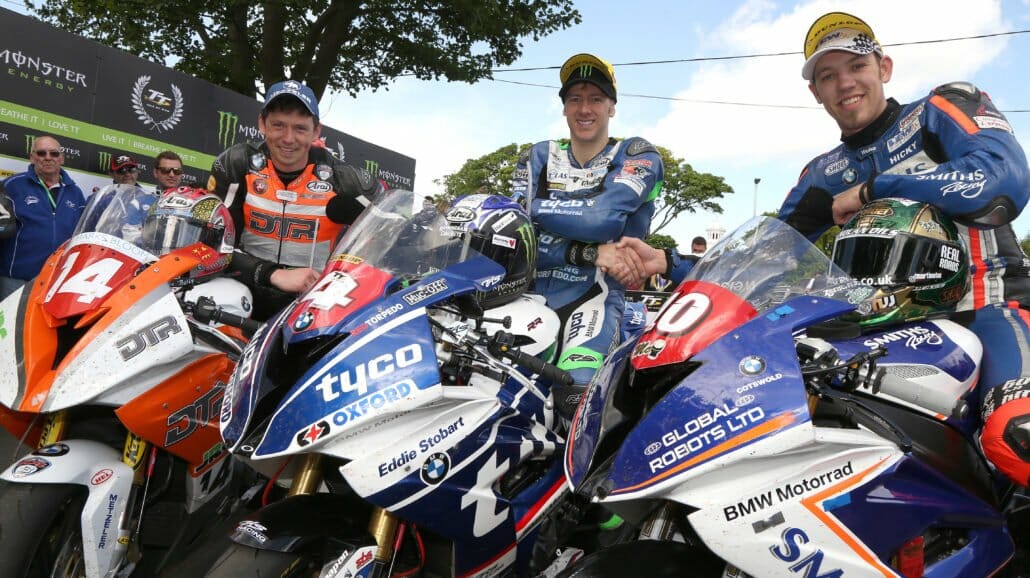 Ian Hutchinson holte sich den Sieg beim RL Quantum Superstock Rennen. Das war der dritte Sieg in Folge bei diesem Rennen und sein 16. TT Sieg insgesamt. 
Vor dem Rennen wurden die Fahrer vor starkem Seitenwind bei Crosby Hill und nassen Flecken bei Ginger Hall, Ramsey Hairpin und Hillberry gewarnt.
RL Qantum Superstock Rennen der Isle of Man TT 2017 – die erste Runde
[sam_ad id="1″ codes="true"]Michael Rutter führte das Rennen bei Glen Hellen an, eine Sekunde vor Hutchinson und Hickman – der mit weiteren 3/10 Sekunden nur knapp dahinter war. James Hillier viel schon bei Ballacraine aus.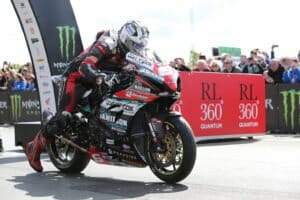 Bei Ballaugh lag Hutchinson bereits auf Platz eins. Sein Abstand auf Rutter war bei Ramsey Hairpin schon 1,3 Sekunden. Hickman fuhr auf drei und 1,5 Sekunden dahinter Kneen. Auf fünf war Dean Harrison und auf sechs Michael Dunlop.
Die erste Runde fuhr Hutchi bereits mit 131.109 mph aus stehendem Start. Der Abstand auf Hickman betrug 4,5 Sekunden. Platz zwei hatte aber nicht mehr Rutter sondern Hickman der Rutter einholte. Der Abstand war aber nur 0,17 Sekunden. Danach folgten Kneen, Harrison und Dunlop.
Die ersten vier schaffte alle einen Rundenschnitt von über 130 mph. Kneen schaffte eine persönliche Bestzeit. Bruce Anstey, Conor Cummins und Gary Johnson fuhren in die Box und beendeten das Rennen.
Die zweite Runde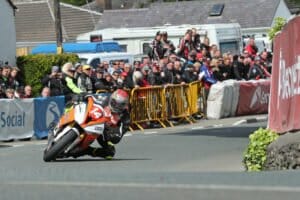 Bei Glen Helen war die Lücke zwischen den ersten beiden etwas geschmolzen. Aber nur auf 4,1 Sekunden. Hickman war damit etwas schneller als Hutchi und noch schneller als Rutter. Der Abstand vergrößerte sich hier auf zwei Sekunden. Kneen hatte den dritten Podiumsplatz dicht vor sich. 1,5 Sekunden lag er hinter Rutter.
Bis Ramsey konnte Hutchi seinen Vorsprung auf 7,8 Sekunden ausbauen. Kneen ging auf den dritten Platz und konnte einen Vorsprung von 3,3 Sekunden auf Rutter herausfahren.
Die zweite Runde fuhr Hutchi mit durchschnittlich 130,673 mph bevor es in die Box ging um den Hinterreifen zu wechseln. Die Gabel wurde auch noch leicht verstellt, anscheinend war er nicht ganz zufrieden mit dem Setting. Auf zwei lag weiter Hickman mit 5,8 Sekunden Abstand, danach folgte Rutter, Kneen, Harrison und Dunlop. Der schnellste Privateer war Coward und lag auf neun gefolgt von Horst Saiger auf zehn.
Die dritte Runde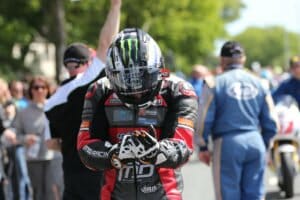 Bis Glen Helen baute Hutchinson seinen Vorsprung auf 13,6 Sekunden aus. Hickman lag 10 Sekunden vor Kneen. Rutter auf vier bekam Druck von Dunlop. Der lag nur 0,2 Sekunden dahinter. Bis Ballaugh Bridge konnte er vorbeigehen.
Die vierte Runde
Hutchi hatte immer noch 12,4 Sekunden Abstand auf Hickman. Kneen hielt einen komfortablen Vorsprung und schien sicher auf drei. Rutter holte sich den vierten Platz zurück und schaffte sich einen Abstand von 3,5 Sekunden.
Hutchi holte sich souverän den Sieg und fuhr die schnellste Runde des Rennens. 131.639 mph schaffte er in der Finalrunde. Hickman kam 22,4 Sekunden später auf Platz zwei und auf drei der BMW Pilot Kneen.
Auf den vierten Platz kam Rutter mit nur 1,1 Sekunden vor Harrison, der Dunlop noch auf den sechsten Platz verwies.
Bester Privateer wurde Coward mit dem neunten Platz. Horst Saiger wurde zehnter.
RUFFNEK Multifunktionaler Schal/ Tuch/ Nackenwärmer, Isle of Man TT 1961, Einheitsgröße für Damen/ Herren/ Kinder*
Die ultimative Ausstattung für den Seesack, geeignet für alle Aktivitäten im Freien. Motorradrennen, Laufen, Radfahren, Angeln, Hundeausführen, Skifahren, Fitness, Motorräder, Roller, Klettern, Segeln, Snowboarding.
Nahtlos: 100 % Mikrofaser, hypoallergen, kein Verblassen oder Verlust an Elastizität, kein Juckreiz oder Scheuern. Entworfen mit nahtlosen (beschnittenen) Kanten, damit sie auch unter dem Motorrad-/ Ski-/ Fahrradhelm getragen werden können, ohne Wundreibung zu verursachen.
Schützt vor Wind, Schnee und Sonne. Dieser feuchigkeitstransportierende Stoff hält warm. Zubehör für alle Jahreszeiten: Alle Schals bestehen aus hochwertiger fachspezifischer Mikrofaser. Das bedeutet, dass sie, auch wenn sie dünn sind, warm halten und Feuchtigkeit im der Sommer abtransportieren. Ein technische Basisschicht für Kopf und Nacken.
Nackenwärmer, Tuch, Stirnband, Ski-Schal, Gesichtsmaske, Halstuch, Beanie.
Einheitsgröße passend für Männer, Frauen, Kinder und sogar mittelgroße Hunde.
Letzte Aktualisierung am 24.10.2018 / *Affiliate Links / Bilder von der Amazon Product Advertising API
Ergebnisse des Isle of Man TT 2017 RL Qantum Superstock Rennen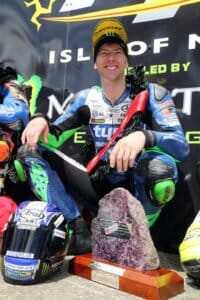 Ian Hutchinson BMW / Tyco BMW 01:09:59.261 – 129.383
Peter Hickman BMW / Smiths Racing 01:10:21.684 – 128.696
Dan Kneen BMW / DTR powered by Penz 13 01:10:42.708 – 128.058
Michael Rutter BMW / Bathams SMT Racing 01:10:52.862 – 127.752
Dean Harrison Kawasaki / Silicone Engineering 01:10:54.002 – 127.718
Michael Dunlop Suzuki / MD Racing 01:11:03.037 – 127.447
William Dunlop Yamaha / Temple Golf Club 01:12:04.373 – 125.639
David Johnson BMW / Fleetwood Grab Services BMW 01:12:11.733 – 125.426
Jamie Coward BMW / Radcliffe's Racing 01:12:39.386 – 124.630
Horst Saiger Kawasaki / Swiss Moto 01:12:58.409 – 124.089
Daniel Hegarty Honda / Top Gun Racing / Uggly & Co 01:12:59.776 – 124.050
Martin Jessopp BMW / Riders Motorcycles BMW 01:13:10.344 – 123.752
Sam West BMW / PRL / Worthington 01:13:15.442 – 123.608
Brian McCormack BMW / Vanfleet Transport 01:13:28.537 – 123.241
James Cowton Kawasaki / McAdoo Kawasaki Racing 01:13:36.226 – 123.026
Dan Stewart BMW / Wilcock Consulting 01:13:39.832 – 122.926
Michael Sweeney BMW / MJR Racing 01:13:40.703 – 122.902
Philip Crowe BMW / Handtrans / Fleetwood Grab / Sheff 01:13:51.370 – 122.606
Ivan Lintin Kawasaki / Dafabet Devitt RC Express Raci 01:13:52.850 – 122.565
Daniel Cooper BMW / CMS by Dan Cooper Motorsport 01:13:58.578 – 122.407
Dominic Herbertson BMW / Dynobike 01:14:01.148 – 122.336
Steve Mercer Kawasaki / Dafabet Devitt RC Express Raci 01:14:12.277 – 122.030
Daley Mathison BMW / Eddie Stobart 01:14:24.078 – 121.708
Rob Hodson BMW / Hodson Racing 01:15:02.407 – 120.671
Mark Parrett BMW / C & C Ltd IOM 01:15:02.816 – 120.660
Michael Russell Kawasaki / RAF Sports 01:15:05.789 – 120.581
Kamil Holan BMW / McRace by IVR BMW Motorrad CS 01:15:11.517 – 120.428
Stefano Bonetti BMW / Speed Motor 01:15:14.344 – 120.352
Craig Neve Kawasaki / Callmac Scaffolding 01:15:22.646 – 120.131
Alan Bonner BMW / NW Racing 01:15:44.473 – 119.554
Adrian Harrison Kawasaki / Graham Baxter 01:15:58.315 – 119.191
Barry Furber Kawasaki / Vauxhall / Greenhous / Moto-De 01:16:05.574 – 119.002
Raul Torras Martinez Yamaha / Martimotos.com Racing 01:16:07.546 – 118.951
Ian Pattinson BMW / Weardale Racing Ltd 01:16:28.106 – 118.417
Alessandro Polita BMW / Team Penz13.com BMW Motorrad 01:16:34.564 – 118.251
David Sellers Suzuki / PRF Suzuki 01:16:39.103 – 118.134
David Hewson BMW / Obsession Engineering Ltd 01:16:48.525 – 117.893
Anthony Redmond BMW / Team Tony 01:17:15.477 – 117.207
Richard McLoughlin Kawasaki / Clean Rubber 01:17:23.928 – 116.994
George Spence Yamaha / Dod Spence Racing 01:17:32.110 – 116.788
Julien Toniutti Yamaha / Optimark Road Racing Team 01:18:00.367 – 116.083
David Madsen-Mygdal Honda / RJP Racing 01:18:27.779 – 115.407
Richard Wilson Honda / Excel Signs Washington 01:19:01.541 – 114.586
Forest Dunn Honda / Forest Dunn Racing 01:20:26.235 – 112.575
Frank Gallagher Kawasaki / Frankieg Racing 01:20:41.550 – 112.219
Bildergalerie RL Qantum Superstock Rennen
IOM 2017 06 07 Superstock
Quelle: IOMTT.com or click Info
Pressekonferenz zum RL Qantum Superstock Rennen:
Videos vom RL Qantum Superstock Rennen: