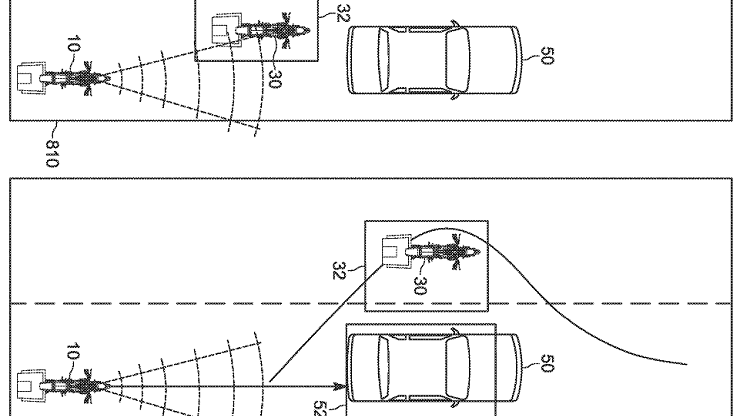 Some companies are working on systems that radar-assisted monitor the environment of the motorcycle. On the basis of the data independently regulate the motorcycle speed or initiate emergency braking. First prototypes were thus able to realize an automatic distance control.
Harley-Davidson works on cruise control for group rides
Harley-Davidson apparently wants to use radar-assisted technology to realize automated driving in a convoy. Basically, it does not have to do anything other than what it is intended to register other vehicles around its own motorcycle and adjust the speed accordingly.
But it should be extended by each vehicle emits a unique identification signal. This should allow you to choose to follow which vehicle you want, taking into account any overtaking.
Already last year, Harley filed for a patent for an autonomous braking system. It controls the brakes and the throttle position of the engine. This system in combination with radar technology could enable automated group rides.
Sale
Sena 20S-EVO-01D 20S EVO, Bluetooth-Kommunikationssystem für Motorräder, Dopplepack*
Die gleiche Zusammensetzung von Funktionen, die bereits das 20S zur weltweiten Nr.1 unter den Bluetooth-Kommunikationssystemen gemacht hat, finden Sie auch beim 20S Evo.
Nutzen Sie die aktualisierte Sprechanlagen-Funktion in Form der Group Intercom-Funktion, um mit bis zu sieben weiteren Fahrern in einer Entfernung von bis zu 2 km in Verbindung zu bleiben.
Das 20S Evo liefert weiterhin klare, präzise und komfortable HD-Audioqualität unter allen Bedingungen.
Bluetooth 4.1-Technologie, hochwertige Stereo-Bluetooth-Lautsprecher und Audio Multitasking erzeugen ein rundes, klares und unmittelbares Klangerlebnis, das Sie beim 20S bereits so geschätzt haben.
Die vereinfachte Nutzeroberfläche macht das Einrichten und Koppeln des 20S EVO dank der Bewegungsmeldertechnik von Sena unglaublich einfach.
Letzte Aktualisierung am 2019-11-03 / *Affiliate Links / Bilder von der Amazon Product Advertising API