This year the Distinguished-Gentlemans Ride took place on May 22.  The corresponding fundraising campaign ended on 06/05 and was abl...
Due to the current corona situation, the DOK.fest Munich film festival has to be held on the digital screen again. The festival offe...
In 2021 Daytona Bike Week will celebrate its 80th anniversary and it has been decided to hold the event (almost) as planned.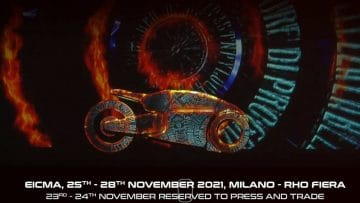 This year, the EICMA had to be canceled for well-known reasons. Of course, everything is tried to hold the motorcycle show 2021 agai...
Although all events are currently cancelled or postponed due to the Corona pandemic, it has been decided not to cancel Dakar 2021. I...
The Council of Ministers considers to shift the Isle of Man TT 2021 from May/June to the end of the summer.
Until now, the worldwide Distinguished Gentleman's Ride always took place on the last Sunday in September. Among other things, the s...
In October 2021 there will be a new road race on the Isle of Wight on a 12.4 mile course, the Diamond Races.
From the 4th to the 6th of August there were the first Dresden Harley Days. Demo Rides, Tatoo Area, Wrestling and Strongman Show, li...