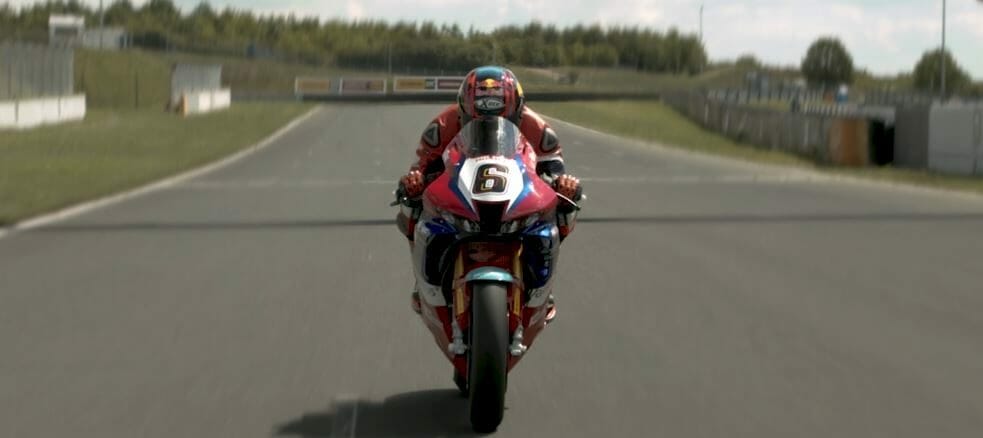 As reported, Marc Marquez will not be able to compete in the races in Austria and will be replaced by HRC test driver Stefan Bradl.
In order to keep himself fit for such events, especially as he was not testing with MotoGP bikes during the Corona period, the German rider will try to schedule trackdays to keep fit for MotoGP testing and racing.
At a trackday in Oschersleben he had the opportunity to test the Honda CBR1000RR-R, which is normally ridden by IDM rider Alex Polita and Julian Puffe. The Fireblade was set up by Holzhauer Racing Promotion. The team was happy that their bike would be ridden by one of the best and most experienced test riders.
HRP can look back on many years of experience as Honda factory team in the IDM. The team was founded in 2005 and has since then achieved several victories and titles.
The former MotoGP regular rider rode a total of five turns on the Superbike. Team manager Jens Holzhauer: "We had a win-win situation. Stefan wants to ride a good bike to stay fit. We, in turn, were able to benefit from his experience as HRC test rider. Anyone who tests parts for a Marc Márquez must be really good. Stefan Bradl has learned a lot in the last few years, especially in the field of analysis. Honda didn't sign him for nothing."
Bradl helped enormously with the electronics, especially the adjustment of the engine brake. Apart from other small things that could be improved on the Superbike 1000 machine, Bradl brought new ideas for the suspension to the table. The HRP team would like to continue this approach.
The adjustment of a racing bike is always a compromise, which always has a potential for improvement depending on circumstances such as race track, weather conditions, rider and so on. Therefore, another rider can often open up a different perspective and thus open up new possibilities or approaches.
Sale
MotoGP20 VIP Edition (Playstation 4) [Limited Edition] (exklusiv bei Amazon.de)*
Kopf-an-Kopf-Rennen mit Fahrerlegenden wie Mick Doohan, Wayne Rainey, Casey Stoner oder Dani Pedrosa
Erleben Sie eine noch realistischere Fahrphysik, atemberaubende Grafik, neue Fahrermodelle und vieles mehr!
Nutzen Sie die unterschiedlichen Grafikeditoren um Ihren eigenen Style zu kreieren
Erhalten Sie bei Vorbestellung der VIP Edition den Amazon exklusiven Vip-DLC als Code dazu.
Letzte Aktualisierung am 2020-06-08 / *Affiliate Links / Bilder von der Amazon Product Advertising API