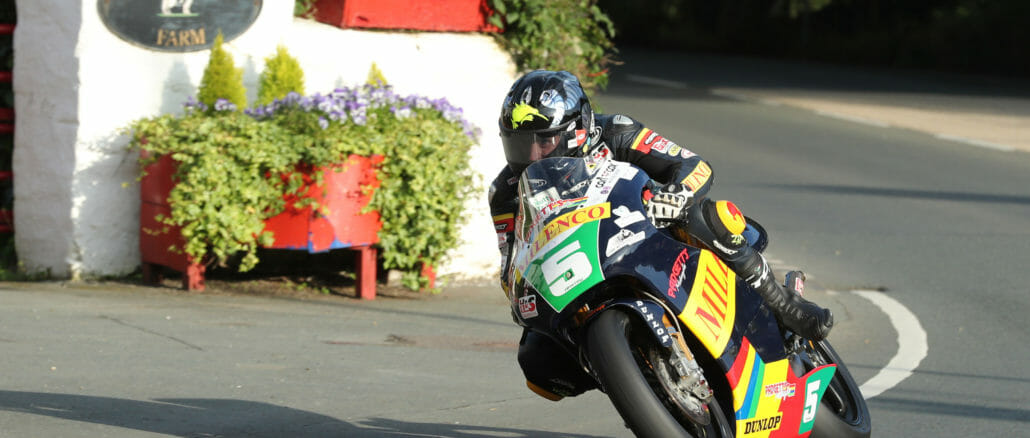 After the training on Saturday for the Classic TT presented by Bennetts had to be shortened due to the weather, could be driven on Monday.
Bruce Anstey back at the Isle of Man Classic TT
Dean Harrison could continue where he left off in June by winning the Senior TT. He drove the fastest lap of the evening with the Silicone Engineering Classic Superbike.
There was also a long awaited comeback that evening. Bruce Anstey, who missing two years in road racing because of cancer, was back and also set the fastest lap in the Dunlop Lightweight Classic TT class.
The second best lap of the evening drove Horst Saiger. He completed the course with an average speed of 122.87 mph.
After the lap Bruce Anstey said: "It was great to get out and on the second lap things clicked and it felt like normal and as though I'd never been away."
Back in the paddock, an elated Milenco by Padgetts Motorcycles team boss Clive Padgett said: "I'm just over the moon. We said to Bruce before the lap if you're not feeling it we'll pick you up at Ballacraine. He's loving life – it's incredible. He was smiling from the off and all the fans are so pleased to see him back and we've had so many great comments."
Die legendären Isle of Man TT-Motorradrennen T-Shirt*
Die legendären Isle of Man TT Motorradrennen Triumph Motorräder Norton Cafe Racer Rennrad Fahrräder Biker Biker Caferacer Motorrad Motorräder British Petrolhead Mancave Fahrer Babes Geburtstag...
Klassisch geschnitten, doppelt genähter Saum.
Letzte Aktualisierung am 2020-06-03 / *Affiliate Links / Bilder von der Amazon Product Advertising API