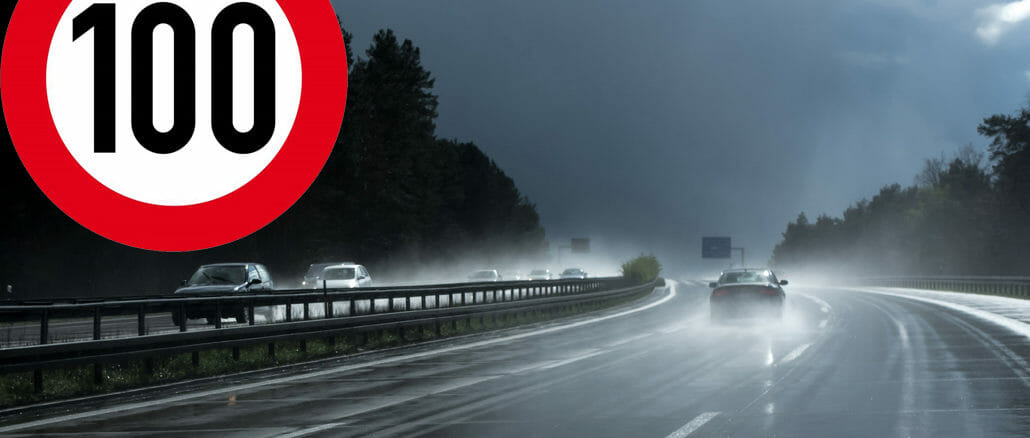 From today (March 16, 2020), a speed limit of 100 km/h has been in effect on Dutch motorways.
During the day, the previously permitted speed is reduced from 130 km/h to 100 km/h. Appropriate signage should already have been set up nationwide. With the restriction they want to reduce the nitrogen oxide pollution.
In the period between 7 p.m. and 9 a.m. one can still drive on the motorways with 130 km/h, the new speed limit only applies during the day.
Sale
The Bike Shield - Motorrad-Garage - schtzende Zelt-Abdeckplane (Gre S)*
The Bike Shield muss sicher im Boden verankert werden. Einfach zu handhabende Schutz- und Abdeckungsmglichkeit mit einem Design, das sich wie ein Zelt als Motorradgarage um Ihr Motorrad legt und es vor Schden von auen schtzt
1 Jahr Garantie. 16 Quadratrohre, eine Bodenplatte und ein Verriegelungssystem, alle mit Galvanisierung, sorgen dafr, dass Ihr Motorrad sicher geschtzt ist.
100% wasserdicht, besonders dicke Polyurethanbeschichtung auf der Innenseite mit einer Wassersule von 2000mm. Auenseite mit stark wasserabweisenden Eigenschaften und Schutz vor schdlicher UV-Strahlung.
Um Feuchtigkeit aus der Motorradgarage abzufhren, ist sie mit Belftungsffnungen ausgestattet.
Praktisch - kein Kontakt von Auspuff und Abdeckung, einfach parken und abdecken, alles in nur drei Sekunden.
Letzte Aktualisierung am 2020-03-16 / *Affiliate Links / Bilder von der Amazon Product Advertising API