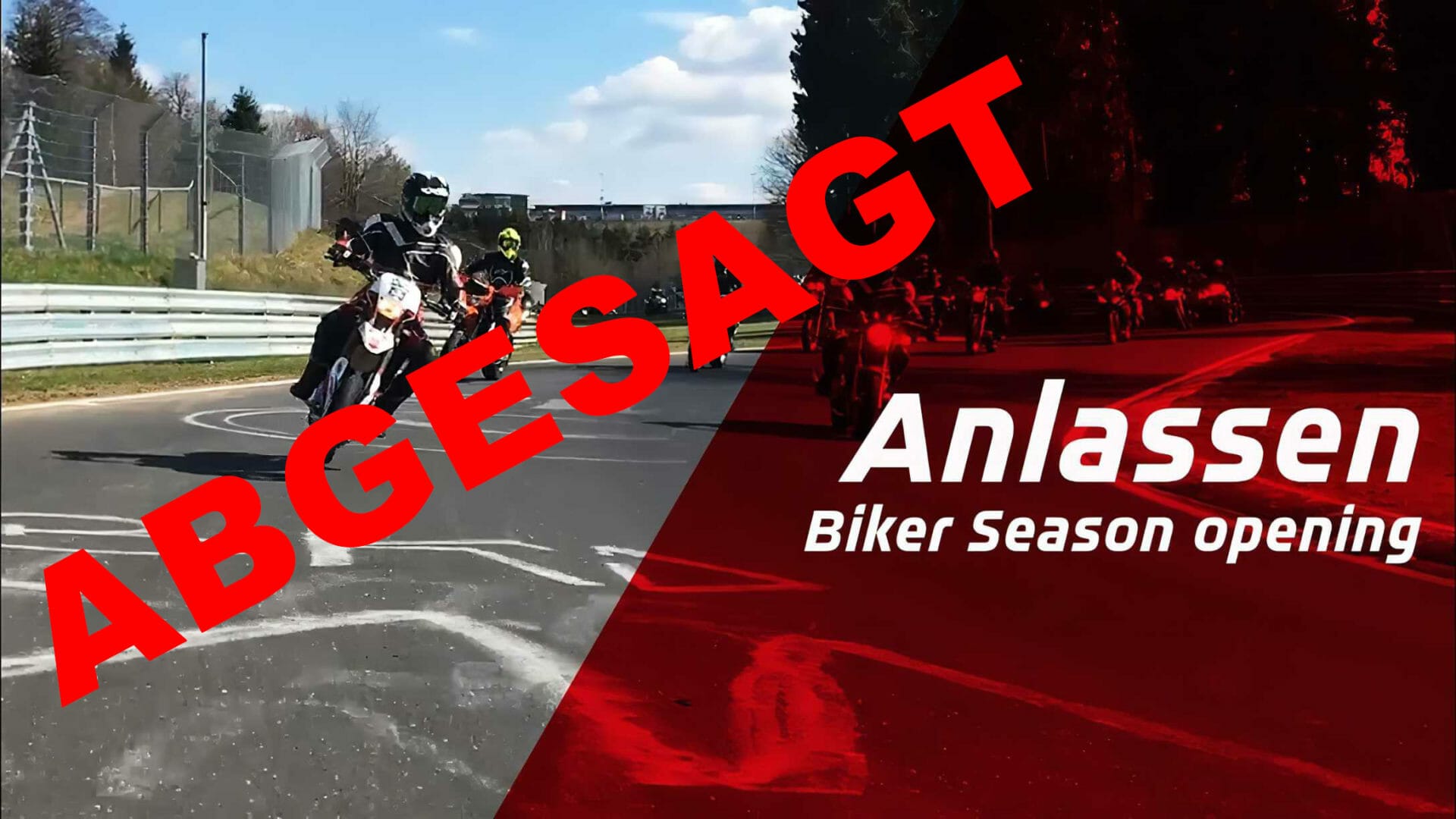 The cult event Anlassen unfortunately had to be cancelled by the organizer. The reason is the extremely bad weather forecasts.
The American International Motorcycle Expo (AIMExpo) was to take place in Columibia from January 21st to 23rd. The Expo has now been...
Wegen der Corona-Kriese wurde das Harley-Treffen am Faaker See in diesem Jahr abgesagt. Da viele wohl trotzdem die geplante Reise an...
On May 9th 2020 the second free "Aprilia All Stars" event will take place on the race track in Mugello (Italy). In addit...
Police escort, 600 bikes, lots of action and fun, it could be the Autumn tour of Braapaholics summarized on 14/09/2014.