On 30 June 2017, the Racing Team Vollekanne from Austria will be hosting an 8-hour long-distance race at the Pannoniaring, which is more suited to hobbyists. The round time at the pann must be between 2 and 2.50 minutes. Anyone who is faster or slower is taken out of the race. Safety first!

[sam id="2″ codes="true"] A team consists of 3-5 drivers and the price is 499 € per team (transponder rent included).
The starting set-up is triggered and is started as a flying start behind the safety car. It is also possible to see that the fun, but also the safety, is at the forefront. A maximum of 40 starters are permitted.
The race starts at 9 am and after 8 hours it is finished. For the first three teams, there are cups and the last place also receives a small consolation prize.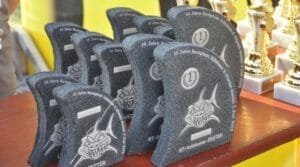 After the trophy, there is freshly grilled "men's chicken" with salad for all drivers.
If you want to drive a long distance race yourself, comes here directly to the registration.