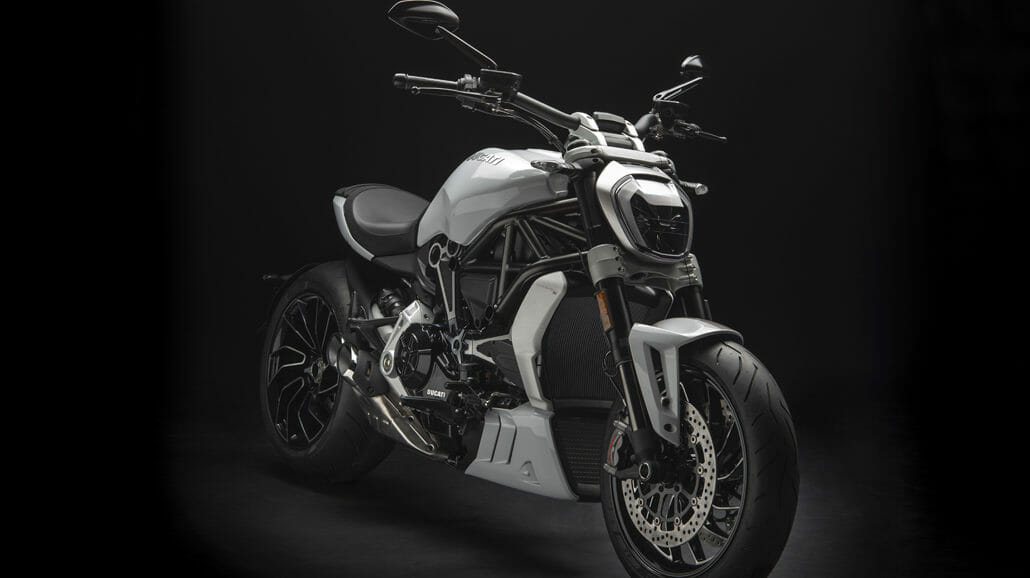 Pictures from the Ducati XDiavel S Iceberg White
Pictures from the Ducati XDiavel S Iceberg White:
Source: Ducati
ConStands Power Evo-Zentralständer Ducati Xdiavel 16-19 Schwarz Motorrad Aufbockständer Montageständer Heber*
Mit dem Motorrad Zentralständer kannst du dein komplettes Motorrad mühelos aufbocken und frei auf engstem Raum rangieren. Solide Doppelrollen sorgen dafür, dass du deine Maschine millimetergenau in Garage, Keller oder Werkstatt parken kannst.
Technische Daten Zentralständer: 78cm lang, 54cm breit, 75,5cm hoch. Eigengewicht: 17kg. Max. Tragkraft: 300kg. Die max. Bodenfreiheit der Räder liegt im Bereich von 5-15cm, abhängig vom Modell.
Im Lieferumfang des Motorrad Zentralheber ist der passende Adapter mit Anbauplatte für dein jeweiliges Modell enthalten. Bei Kauf eines neuen (zusätzlichen) Motorrades können weitere Adapter separat und unabhängig vom Grundständer erworben werden.
Durch innenliegende Gleitschienen wird eine leichte Bedienung des Zentralständer Motorrad ermöglicht. Aufgrund der Entlastung von Reifen und Gabel im aufgebockten Zustand, kann der Power Evo auch besten zum Überwintern verwendet werden.
Hinweis: Zubehör wie z.B. Sturzbügel oder veränderte Fußrastenanlagen können dazu führen, dass der Ständer nicht genutzt werden kann. Bitte vor Kauf prüfen.
Letzte Aktualisierung am 2019-11-03 / *Affiliate Links / Bilder von der Amazon Product Advertising API