Unfortunately, the quarter-liter machine ZX-25R is offered only on the Asian market and in New Zealand.  However, it becomes extreme...
Puig, the Spanish manufacturer of hi-tech parts, has transformed a current naked bike into a futuristic sportbike. Can you tell whic...
The YouTube channel "The Inja" shows the conversion of a Honda CB750 to an electric cafe racer with road approval. The conversion, w...
Deus Ex Machina and Zero Motorcycles have jointly introduced their Cafe Racer conversion of the Zero SR/S.
In a YouTube video lasting a good 10 minutes, it is shown how an old rusty tank is being restored. The whole thing was recorded in A...
Due to a problem with the horn, the street legal motocross bike CRF450L is recalled. Recall Honda CRF450L Honda had to realize that...
On October 20, the Pope-Harley-Davidson, which was rebuilt by Harley-Davidson Würzburg-Village, will be auctioned off. Harley Davids...
Kawasaki calls back the ZX-10R and ZX10RR from 2016 to 2018 in America. If the problem occurs also in the European market is still u...
Individualization from the factory, which is something that MV Agusta is increasingly emphasizing – as already reported. BMW a...
MV Agusta has put a new mysterious teaser online. You can see how the letters RVS are engraved in an aluminum block. RVS stands for...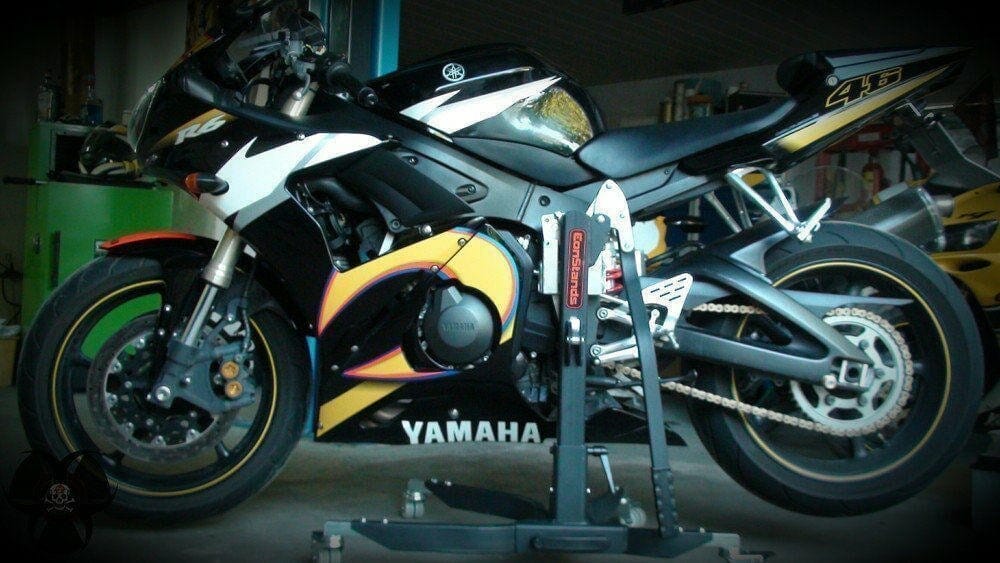 – Alone and easily lift the motorcycle so that both wheels are in the air and one the second stator saves, plus being able to...
My inexpensive ZXR 400 I've already presented and also explains why it may be ideal for use on the racetrack. Now it is time s...
To replace the clutch and brake lever is not rocket science and can be done by anyone. Here I show you based on the upcoming constru...
Racing is expensive, entry into the racing unfortunately also. This keeps many of them from start on the race track. But it also wor...
Why are there Stainless Braided Brake lines and what is the difference to the normal Brake lines? What benefits do they have or are...