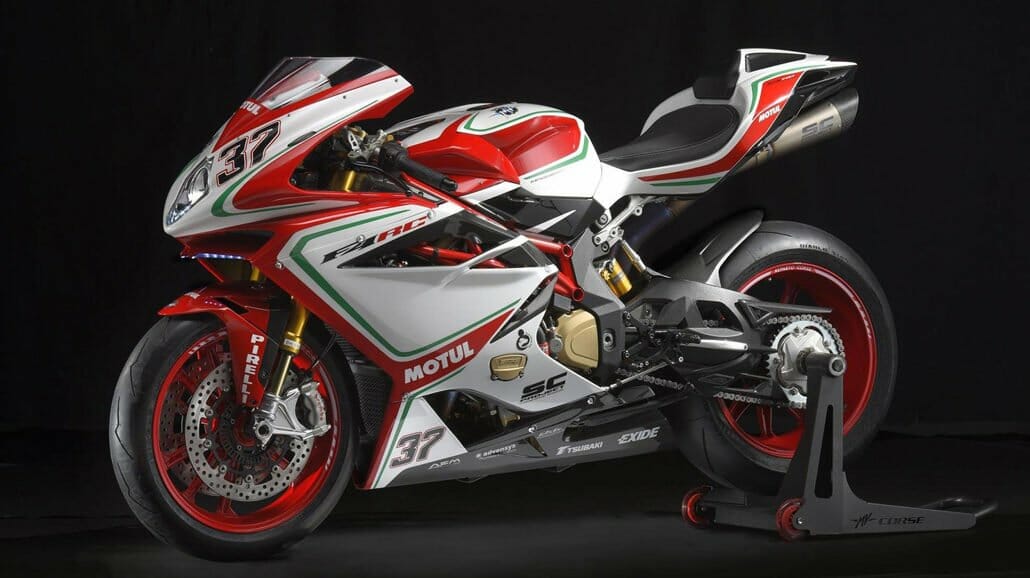 As reported MV Agusta is working on a new engine – on a four-cylinder.

Rumors that it will have 1,200cc have now been denied personally by the CEO. Castiglioni revealed in a conversation with Asphalt & Rubber that the new engine will have 1,000cc. He also speaks of a performance of over 200 hp.
The engine will be used in three different models. First and foremost, it will become the basis for the F4 successor, but this is planned for 2021. (The picture shows the current version).
For the first time you will be allowed to see the new engine in the new Brutale 1000. The new Brutale will be presented this year, if we are lucky even at the Intermot in Cologne. It will be a premium bike that will cost about $ 30,000.
MV Agusta also wants to enter the retro market. Something neo-classical in the style of a cafe racer is planned for 2020.
MV Agusta Motorrad Felgenrandaufkleber SpecialGP Rot Komplettset Aufkleber Sticker*
Die Farben und das Design passen perfekt zu Ihrem MV Agusta Motorrad.
Bereits zugeschnittene Aufkleber für die linke und rechte Seite führen zu einem verbesserten Sitz.
Enthält 4 passende MV Agusta Abziehbilder derselben Qualität.
Schnelle und einfache Auftragung.
Wasser-und UV sichere Beschichtung wiedersteht harten Umweltbedingungen für bis zu 7 Jahren.
Letzte Aktualisierung am 2018-03-24 / *Affiliate Links / Bilder von der Amazon Product Advertising API